You've lost your job…what now? 9 actions to get to next…
It seems every other day we hear about more job eliminations, layoffs, restructurings, etc. Even with a good economy and low unemployment, the changes are coming fast and furious. With the uncertainty in some sectors, we can be sure of one thing…we have moved into a new economic cycle and there is a new normal.
Now you have lost your job…what now? First thing…know that you are not alone. It has happened to many of us and, believe me, it is not the end of the world. Remember…When one door closes another door opens. The following are 9 actions that you can take to get moving toward your "next"…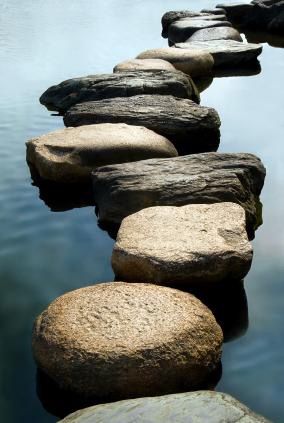 1. Take time to decompress. This one is a must and is the most critical. You will not find a job the next day, so don't rush to get started. Take a breath! Take two weeks or take two months, the choice is yours, but you must do it! Whether you take a staycation or a vacation (or both!), either will work. You will be in a better place after taking the time. Don't think or worry…Enjoy!
2. Take stock. Now that you have decompressed, time to begin to think about what should be next. Think of this as an outline to help you think about what you would want to do next. What are you passionate about? What are the skills you use and the work that you do that you love the most? What is the state of your industry? Are your skills transferable? And most of all….talk with your family and friends about what makes you happy!
3. Think differently. This is not our parents job market. It is not even the job market we have been a part of to this point. We are moving into a new work cycle that is being distorted at an incredibly fast rate. The nature of how and when we work is changing. We need to adapt our thinking. Studies show 40% to 50% of jobs will be non-traditional, gig economy jobs in the next few years. The permanent work environment is going away for a lot of us. Think about consulting, contract work, self-employment, temp and fractional work (think fractional ownership, like Net Jets), where you work for several different companies. There is lots of opportunity!!
4. Embrace it. This is the new normal. It will be different. The key here is to stay positive.  Holding out for the traditional way you have done things is most likely going to hold you back. Keep moving forward….
5. Stay on a schedule. One habit you don't want to break is keeping on a schedule. Set an alarm. Get up every morning just like you are going to your old job. Keep a daily routine and…Plan your day! Exercise…go for a walk…stay active.  Go have some fun!!
6. Set goals…Putting a plan together. Time to get a plan for your "next" in place. This one will take some time but is critical to success. Write it down!! Don't worry about it being in the correct order or whether it is perfect. Just get it on paper! Be open to new opportunities about target companies and targeted positions. This should be an involved process that includes the thoughts from when you took stock (#2 above) and what is out in the marketplace. Update your resume. Once you have an idea of where you would like to go…time to take action.
7. Be targeted in your approach. Now that you know what you want to do and you are ready to take action, time to get serious about execution. What not to do….spam your resume to hundreds of employers and only fill out online forms. This is a low % action and will surely lead to frustration, as you deal with companies Applicant Tossing Systems (commonly known as applicant tracking systems). What to do…Networking. Having someone you know turn in a resume for you. You will have a greater chance of getting it in front of the right people (aka..The Hiring Manager). If you don't know anyone at a targeted company….ask someone from the company to grab a coffee and learn more about their business. Build a relationship first, then look for help with your search. 
8. Be Persistant. Your next opportunity will not come to your house and knock on your door. Effort is the key ingredient here. Finding your next…is a full-time job. You will have bad moments, just don't let them become bad days or weeks! Keep moving forward….you can only do something about today and the future. Let go of the past…Quickly!!
9. Learn and Grow. Take a curious view…every day. Read, Volunteer, research different opportunities, take a class you have always wanted to take, etc. Stay relevant with what is going on in your targeted industry…because it is surely changing. Learn something new everyday!
The 9 actions are an outline and a direction to get you moving to your "next",  they are not a comprehensive plan. That plan will be different for everyone and yours will need to be tailored to your goals. If you keep working on it everyday, good things will happen. The results may not come on the timetable you expect them to, but they will. You just have to believe…Good luck and let me know how you are doing!